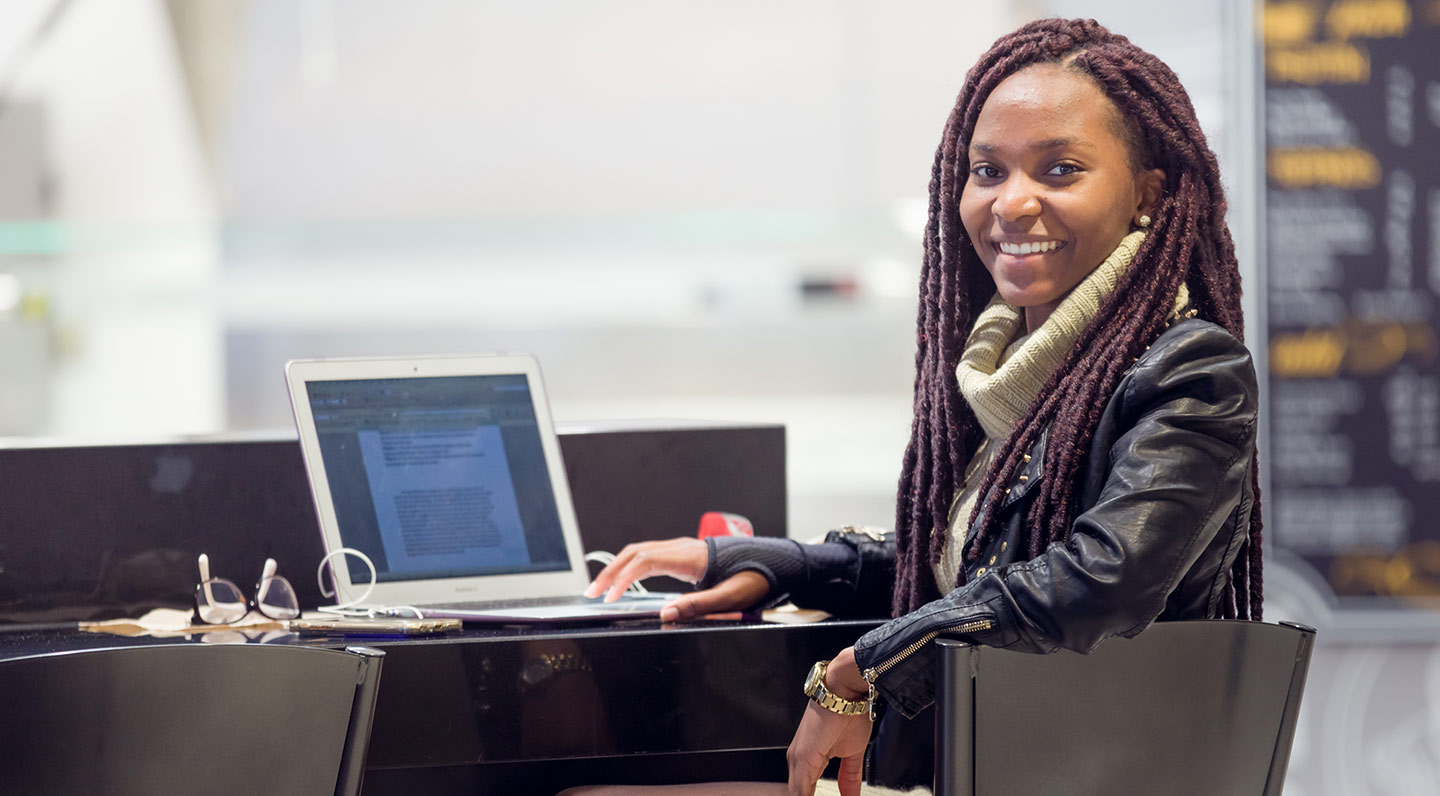 Welcome to Truman Online
Truman is best known for its high-quality residential program.  But that's not all we do.
Many of Truman's best courses are also available to you online – particularly during our summer and interim sessions.  We also have select undergraduate and graduate offerings presented online at many points during the regular academic year.
Truman State University's online program continues our belief in the life-long learner. Our goal is to encourage questions and active learning, helping our students gather knowledge, make decisions, and solve problems within their communities and elsewhere. Explore what we have to offer and discover how we can encourage your goals to become reality.
Use this site to:
Find online courses
Learn if online courses are right for you
Get access to helpful student and faculty resources
Understand relevant policies

Why Consider Online Learning
As technology changes and expands, education is no longer strictly face-to-face in the traditional setting. All students have different styles of learning and make progress at their own pace.  Online learning adapts to the learner as opposed to requiring the learner to adapt to the setting.  Flexibility is a significant factor in why online learning might be best for you. You can set your pace, at your available time, around other responsibilities. This convenience allows you to learn when it suits you.
In addition, this presents the opportunity to work alongside students with diverse levels of experience and perspectives, thus creating a network from which to enhance your career advancement and professional possibilities. Our professors pursue excellence in teaching and challenge students to explore the questions that matter. They have a genuine interest in helping you discover connections across a wide range of endeavors and develop your full potential.
Unsure if online is right for you?
Our Learning Technologies Team has set up a series of self-diagnostic pages that can help you decide whether or not online learning is right for you.  For more information, visit them here.
Who can I contact if I have more questions about whether I can/should take online classes from Truman?
Feel free to contact the Institute of Academic Outreach at (660) 785-5384 or e-mail us at institute@truman.edu.

Why Study Online at Truman
When you study a wide range of topics that pique your curiosity, you start building connections across different disciplines that you can apply to all aspects of your life. You discover surprising connections, such as how science connects with art, and how math connects with history. And by doing so, you develop a nimble and flexible mind and acquire critical thinking skills that allow you to take on any challenge that comes your way. Throughout your life, you will be able to draw upon this well-rounded foundation to look at problems from different perspectives so you can come up with creative solutions others cannot see.
Truman offers its students this liberal arts experience through online classes, reaching a far broader audience, making our mark felt from every corner of the globe. The Truman experience influences students who will be citizen-leaders committed to service; globally competitive; able to thrive in the complexities of an advanced, technical and multicultural world; and inspired to live healthy and meaningful lives.

State Authorization and Policies
State Authorization
It's a little known fact that not every college or university can offer online classes in every state. Online education is a consumer good, and individuals states may have regulations that are more or less stringent than those of other states, or the federal government.  If interested in an online class, students outside Missouri should take these rules into consideration.
SARA (State Authorization Reciprocity Agreement), currently underway, permits colleges and universities to register through a "portal agency" in their home state.  In turn, they are authorized to offer online courses in other states that are part of the SARA compact.
Where is Truman Approved to Operate Online Courses?
Truman is authorized to serve students everywhere except for those in California and the Northern Marianas.  Click here for a map of our service area.
Reporting and Resolving Complaints
Complaint Resolution
Our hope is that every student who participates in a course or program of study at Truman has a positive learning experience.  Nonetheless, we realize that sometimes student concerns rise to a level that requires additional attention by the University.
Whenever possible, before making a complaint, the student should attempt to reach a solution by beginning their discussions with a faculty member, followed by the department chair, as needed.  It is also helpful to review existing Truman appeal policies to determine your approach to a problem:
If you are unable to reach a satisfactory resolution, online students enrolled through a State Authorization Reciprocity Agreement (SARA) who have a concern or wish to file a complaint for violation of a published policy may do so by completing and submitting an online complaint form.  The complaint form can be found wp-internal.truman.edu/complaints/.  You must be logged onto the Truman network, or enter through Truview, to file a complaint through this system.  The system will create a ticket to help record and monitor progress toward resolving your complaint.  Complaints will be addressed promptly and fairly.
Students who believe they have been discriminated against based on protected status, or subjected to sexual harassment or sexual violence, may report the incident to the Institutional Compliance Officer/Title IX Coordinator in person at Violette Hall 1308, by telephone (660) 785-4354, by email to titleix@truman.edu or electronically submit at titleix.truman.edu/make-a-report/.  The institution's non-discrimination policy can be viewed at titleix.truman.edu/university-non-discrimination-policy/ and the complaint procedure is located at titleix.truman.edu/complaint-reporting-resolution-procedure/.
Grade appeals and student conduct code sanctions may not be appealed beyond the institution level.  All other concerns and complaints may be appealed by contacting the Missouri Department of Higher Education and Workforce Development at (573) 751-2361 and selecting Option #2 for information on filing a formal complaint against the University.
Department of Higher Education and Workforce Development
301 W. High Street, Suite 840
Jefferson City, MO 65101
Students residing outside Missouri can file a complaint in their home state by contacting the appropriate state portal agency.  Individual state contact information can be used by students to reach out to their portal agency.
A list of SARA participating institutions and participating states and territories is regularly updated at nc-sara.org/.
If you live in California (not in SARA), you can file a complaint per the policies on the website below:
California Department of Consumer Affairs
Consumer Information Center
1625 North Market Blvd., Suite N-112
Sacramento, California 95834
Telephone: (833) 942-1120
Email: dca@dca.ca.gov
Website:  www.dca.ca.gov/consumers/complaints/oos_students.shtml