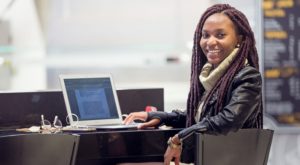 Truman is best known for its high-quality residential program.  But that's not all we do.
Many of Truman's best courses are also available to you online – particularly during our summer and interim sessions.  We also have select undergraduate and graduate offerings presented online at many points during the regular academic year.
Truman State University's online program continues our belief in the life-long learner. Our goal is to encourage questions and active learning, helping our students gather knowledge, make decisions, and solve problems within their communities and elsewhere. Explore what we have to offer and discover how we can encourage your goals to become reality.
Use this site to:
Find online courses
Learn if online courses are right for you
Get access to helpful student and faculty resources
Understand relevant policies