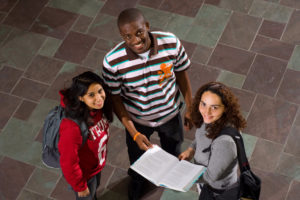 Click here to set up an account with WCOnline. Once you are registered, choose the CAE: Tutoring Center Schedule to find a tutor.
The Center for Academic Excellence (CAE) and the Writing Center (WC) both use the same scheduling program–WCOnline. Each center keeps a separate schedule.
Email us at trumansuccess@truman.edu to discuss your tutoring needs.