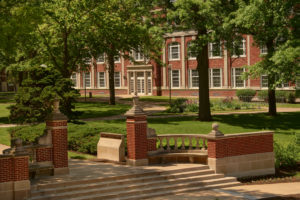 If you believe something is bothering you and it is interfering with your ability to function at your best, counseling may be helpful for you. Many people find that speaking with a third party to be awkward at first, but then find it very helpful to receive an unbiased perspective in addition to learning healthier coping skills. If you would like to take an online screening for Depression, Anxiety, Eating Disorders, and Alcohol Abuse to help you determine if you would like to seek professional help, please click here: UCS Online Screenings
Consider the following options for your self-care:
Take good care of yourself: Talk with trusted friends and / or family members, get a good night's sleep, eat healthy meals, rest, exercise, go for a walk, go to class, have some fun, write your thoughts and feelings down in a journal, breathe.
See links on this site for free online screenings and self-help resources.
Visit the UCS  Facebook page or our Pinterest for some self-care ideas.
For eating disorder resources, visit here.
For psychological emergencies during the evenings or weekends you may also try these resources:
Contact our office:
Phone: (660) 785-4014
Fax: (660) 785-7444
Email: usc@truman.edu
Website: ucs.truman.edu