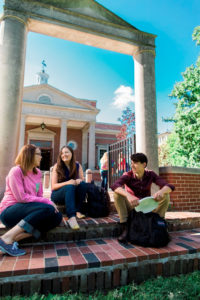 The information in this system is provided as a guide as to how classes you have taken or plan to take may transfer to Truman. You can also find course descriptions for Truman and your transferring institution here. Some courses may not appear but may be eligible for transfer. You can use this information in conjunction with Truman's articulation agreements (with Indian Hills Community College, The Metropolitan Community Colleges-Kansas City, St. Charles Community College and Moberly Area Community College) and transfer equivalency guides to help you see how credit could transfer into Truman.
To use the Transfer Website, use the state drop-down menu to select the state the main campus of your transfer institution resides in and click on Submit. Then use the Institution drop-down menu to select the name of the institution you are transferring courses to Truman from and click on Submit.
Go to Transfer Equivalency Guide
Questions about transferring credit? Click here to find links to our registrar's office information about your credit situation.